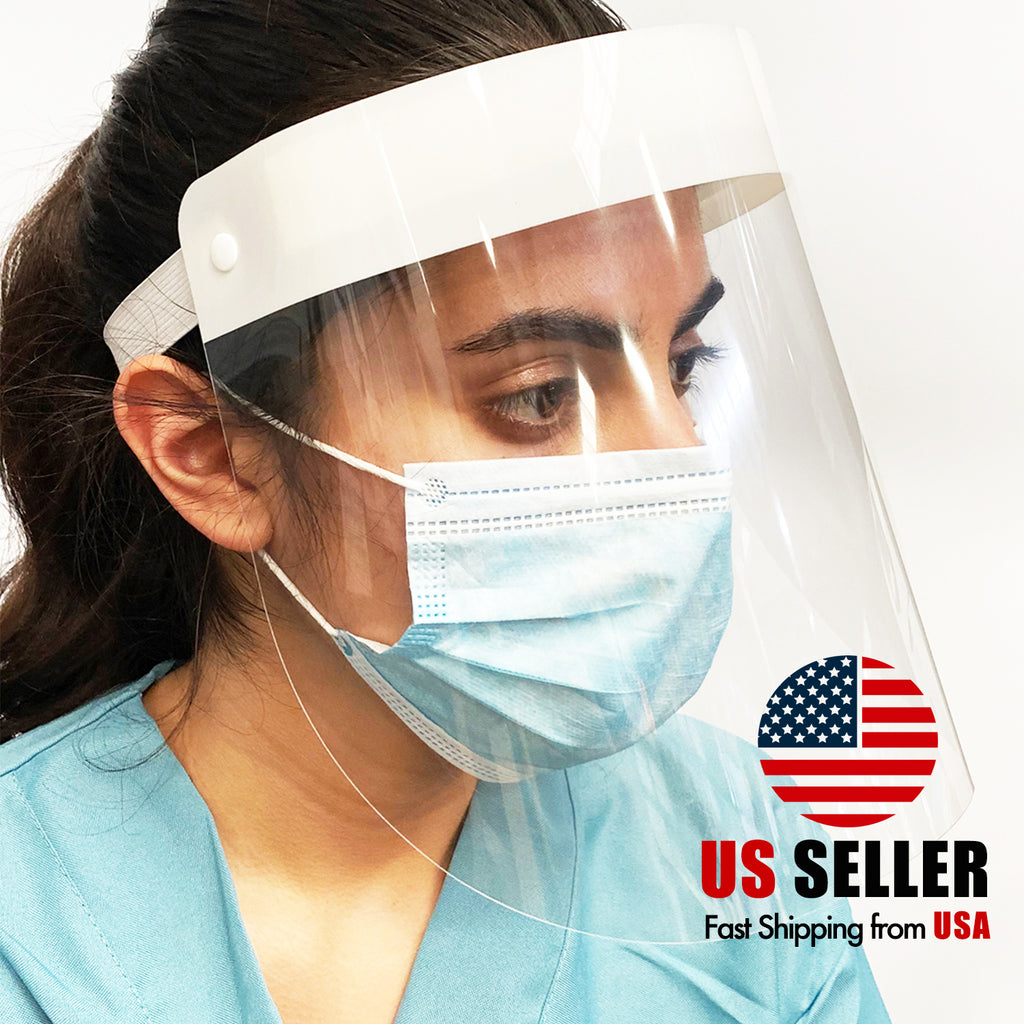 Work Safety Full Face Shield Mask-White
$5
Eligible for free domestic shipping
Product Details
Size Chart
Shipping
Review
Style No :SPONGE-WHT
Material:Thin Polymer Plastic
Condition:NEW
Included:Face shield (Mask NOT included)
Suggested Age Group:Adult
Care + Wash:
Elastic headband.
Excellent protection against potential contamination from blood pathogens or harmful chemical splash.
Lightweight & comfortable to wear & easy to don.
Vented foam design for increased air flow and comfort.
Hypoallergenic foam band can absorb sweat & provide enough room for eye glasses or safety goggles.
Approx 12.5 * 8.5 inch
*PEEL OFF ANTI-SCRATCH FILMS BEFORE USE.
Shipping Lead Time: 24 hours except Saturdays, Sundays & Holidays.
Pre-Orders: Will ship on or before restock date.
2 Day/Overnight: A street address & phone no are required.
International: Import duties & taxes are buyer's responsibility.
Category:
Adults, All, Costume Zoo, COVID19 Essentials, Free Shipping, Masks, Under $20,