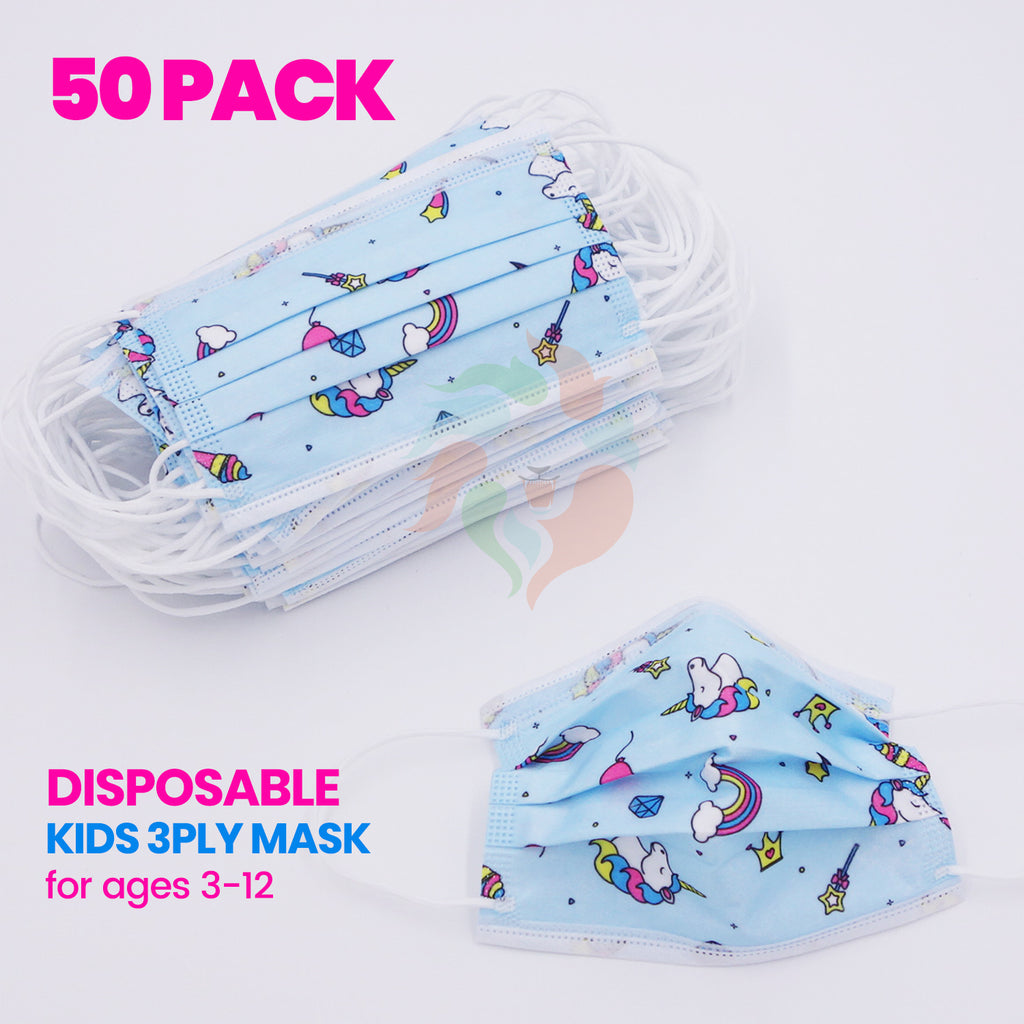 [50 PACK] Kids Disposable Mask 3 Ply Non-Medical-UNICORN
$7
Eligible for free domestic shipping
Product Details
Size Chart
Shipping
Review
Style No :WRT-3PLY-UNICORN
Material:3 Layers
Condition:NEW
Included:1 Sealed Bag (50pcs)
Suggested Age Group:Kids
Care + Wash:Disposable. Single Use Only
• 3 layers: non-woven outer layer + filter paper layer + skin friendly non-woven inner layer.
• Non-Sterile. Non-Medical.
• DECLAIMER: According to FDA website, 3ply mask may be effective in blocking splashes and large-particle droplets, by design, it does not filter or block very small particles in the air. These masks also do not provide complete protection from virus, germs and other contaminants.
•These masks are not intended to be used more than once.
Approx 5.75" x 3.75" ( Flat mask measurement without ear loops)
Shipping Lead Time: 24 hours except Saturdays, Sundays & Holidays.
Pre-Orders: Will ship on or before restock date.
2 Day/Overnight: A street address & phone no are required.
International: Import duties & taxes are buyer's responsibility.
Category:
All, COVID19 Essentials, Free Shipping, Generic, Masks, Under $20,